DNA Testing with homeDNAdirect Ireland
What DNA test do you need? For all your DNA testing queries, you can rely on homeDNAdirect. We are your specialised local provider of DNA testing and paternity testing services based in Dublin. If you thought that DNA testing is a time-consuming and complicated process, homeDNAdirect makes your test fast, easy and stress free through a highly trained and efficient customer support team. Your home kit can be sent anywhere in Ireland including the cities of Cork, Limerick and Galway. Through our complete range of DNA tests, we can assure to meet any of your DNA testing needs. homeDNAdirect's tests are performed by an ISO17025 accredited DNA laboratory. Our home paternity test starts at only €179 and will test the mother at no additional cost. There are NO EXTRA FEES. Your results will ready in just 3-5 working days. We test 21 genetic markers and give you 99.99% accurate results. Your DNA samples are tested using state of the art equipment and the latest technology whilst being performed in adherence to the strictest quality control guidelines.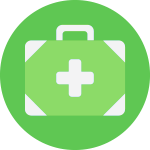 Order test kit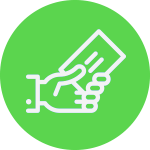 Collect & send samples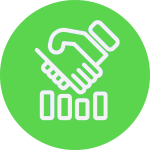 Receive your results

Fast
Tighter result turnaround times means a shorter wait for your DNA test results. The less time you wait, the less you stress and the faster you can move on.

Accurate
Accurate results mean finding closure with total peace of mind. Testing laboratories are ISO17025 accredited which is the gold standard in DNA testing accreditation.

Privacy
homeDNAdirect unfalteringly ensures the strictest client confidentiality and privacy. We know what confidentiality is all about and what it means to you.
About homeDNAdirect
We believe in providing a seamless experience from start to finish this is why homeDNAdirect Ireland focuses on providing you with a fast service. With us, you get what you pay for: our fees are all-inclusive and cover the DNA testing kit for sample collection, the analysis and the DNA report. Once you place your order, the home kit will be sent to you from our office in Dublin and sent directly to your chosen address. Alternatively, to make things more convenient, you can also call us to arrange an appointment to come in person and collect your kit from our office. We don't want you stressing over collecting samples and so have designed our kit to be so easy to use. Collecting the samples required with the mouth swabs provided is completely pain-free, quick and is a procedure you can do yourself!
Other DNA tests
Our DNA relationship tests can establish links between alleged siblings, uncle/aunt and niece/nephew, as well as grandparents starting from as little as €329. Alternatively if you are looking to find out more about yourself through a DNA test you may be interested in our ancestry services, or our genetic predisposition health test that examines your risk towards developing certain diseases. A complete list of the range of tests we offer can be seen on our DNA tests available page. We also offer advanced DNA forensic capabilities and can process a wide variety of discreet samples including hairs, toothbrush, cigarette butts and semen with a high degree of success. This type of testing of discreet samples is very useful in cases where it is not possible to obtain a mouth swab sample.